THE EPICENTER OF footwear DESIGN.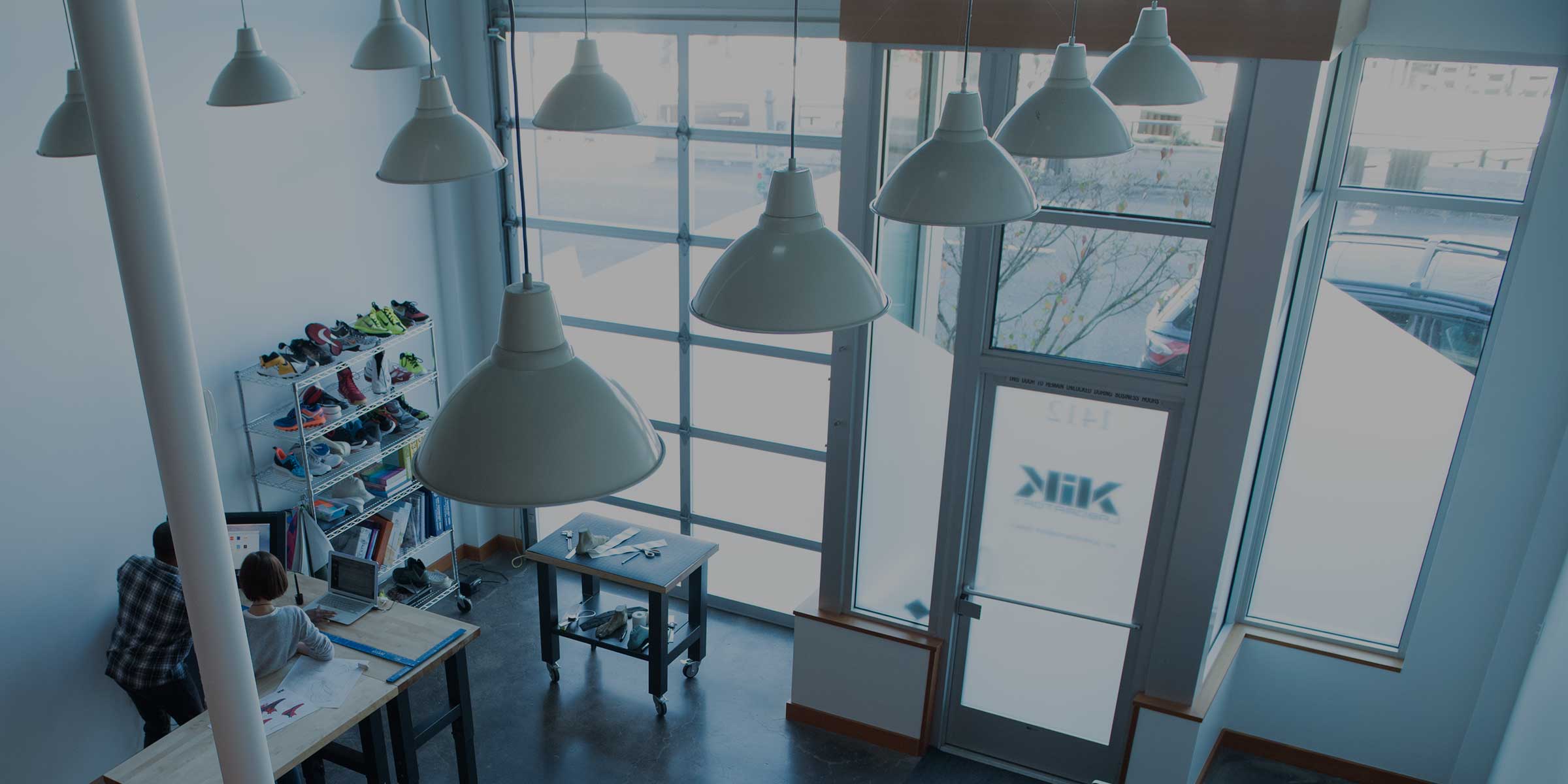 a collective of freelance footwear designers
LOCATED AT THE EPICENTER OF FOOTWEAR DESIGN IN PORTLAND OREGON, KIK LABORATORY has 40+ YEARS OF INDUSTRY-LEADING EXPERIENCE WORKING WITH GLOBAL BRANDS.
Meet KIK LABORATORY
WE ARE VISIONARIES EXPLORING THE BOUNDARIES OF FOOTWEAR WITH THE KNOW-HOW TO DESIGN WITH MANUFACTURING IN MIND. MEET OUR LEADERS.
Tom Berend
Principal
Tom brings an in-depth knowledge of footwear design and innovation to KiK LAboratory. Tom's prior work includes serving as Lead Innovator at Nike, a founding team member of the Nike Innovation Kitchen, and co-managing the Adidas Design Studio.
"I founded KiK Laboratory to encourage creative collaboration and inspire a design-forward culture throughout the footwear industry." - Tom
Durron Richard
Lead Designer
Durron comes to KiK LAboratory with experience in footwear design and development. Durron's prior work includes Sr. Footwear Designer for Adidas, lead Design and Development for Ariat, And1, and Sr. Design Manager for brand Xtep.
"The spirit of innovation at KiK Laboratory invites a clear vision of the whole industry and puts us at the point position with every project we engage." - Durron
Ron Jeffrey
Strategic Planning
Ron served as the Nike Global Footwear Finance Director for more than 20 years. His strategic insights and financial savvy help guide KiK Laboratory business strategy and cultivate outstanding client relationships.
"Teaming with Kik Laboratory allows me to use all my strategic knowledge to define the paths we'll take in making creative vision a reality." - Ron